Our "7 best practices to optimize the conversion rate of first-time deposits" became quite famous; hence we decided to bring one more part to the series. This time we have upped the game with some practical tips on boosting your conversion rate like a pro. Before getting into this series, we advise you to read part 1 - First time deposit.
In the iGaming industry, first-time deposit (FTD) conversion is a popular customer acquisition metric. Operators can significantly increase their FTDs by reducing friction during the registration and deposit process. The easier and faster the process, the more willing players are to deposit money into a gaming platform. It's no secret that bonuses are popular among players. To learn more about leveraging rewards, read Bonuses in real-time: automated and based on player behavior. The bigger and better the bonus, the more eager players are to sign up and make their first deposit at the casino. The timing of the delivery also plays a significant role.
We have what it takes to reach people and turn them into loyal customers for your platform in this article "4 best practices to optimize the conversion rate of first-time deposits". Why wait? Let's jump straight into the subject!
First Time Deposit or FTD rates determine the quality of your marketing ability. When you push fertile traffic down your acquisition funnel, you will likely convert them into depositors without much further ado. Our article on "How to acquire a New Player?" will help you with the acquisition process. Every business has room for improvement. Just by tweaking some settings here and there in your existing model, you can make mammoth improvements. With challenges come opportunities for advancement! So, what simple steps can you take to improve your first-time deposits? Follow these simple steps.
Some basic strategies for strengthening FTDs:
Have an extensive range of games

: Gaming operators should provide their customers with a broader selection of games. Many players will not deposit if they cannot play their favorite games with a bonus. Many players have favorite casino games and slots, and if they do not see them in a casino, they are hesitant to deposit.

Collect quality leads

: Research is essential! Your team should compile a list of existing customers who make large or frequent deposits. What demographic trends do you notice? With that information, you can target those groups with customized marketing. Also, make sure that you attract good affiliates, they will bring you good traffic to your website!

Read the first part

: We have all the essential strategies for boosting FTDs covered in the first part.
In 7 best practices to optimize the conversion rate of first-time deposits, we covered some of the basics in FTDs, which you can find below.
Once we have the basics cleared, let's jump to more advanced methods of optimizing the conversion rate of first-time deposits like a pro.
This article will teach you some of the most efficient and hands-on tips to improve your FTD conversions. Challenge your competitors with a strong and steady marketing system that you can rely on. Once you are done with this tutorial, you will never lose your players to your rivals!
How do first-time deposits influence your business?
Why boost FTD? How do first-time deposits influence your business? Because the competition is so fierce and each player is essential, online casinos use bonuses to expand their player base and keep current players on the platform. Whether a player gambles online for the first time or simply switches platforms, they must first deposit funds. That is why online casinos have introduced welcome bonuses, which are essential additions to the first deposit and provide players with an excellent flying start. Some gambling platforms may even waive the first deposit made when joining the casino, allowing players to gamble with free money. Such is the competition among gaming operators! With such lavish promotions, they acquire some of the most valuable customers. These customers are the real deal; they bring in almost 80% of the total revenue from such loyal customers.
What do your competitors do to boost FTDs?
Your competitors are working overtime to steal your valuable players in real-time. No kidding! The online real-money gaming business is brutal. Following are some strategies they implement:
Rival research and work closely with affiliates
Customized FTD campaigns
Real-time marketing operations
To compete with your competitors, make wise marketing decisions. OptiKPI is a marketing automation software that can make a much-needed difference in your business performance. We are the best in the iGaming sector; our software has been crafted only to promote online real-money gaming sites such as yours. In the upcoming section, you will learn how to leverage our software to boost your FTD rates with simple methods. 
How does OptiKPI help boost your FTD?
4 best practices to optimize the conversion rate of first-time deposits:
In OptiKPI, we have an advanced marketing strategy tool called Journey. You can use it to design complex marketing campaigns with ease. Click the link to learn more about Player Journey. We will use our Journey builder feature to construct the high-performing campaigns below.
1. Registered never deposited (RND)
What should you do when a new user joins your platform but has not made a deposit? Look no further; implement this simple strategy to easily convert them into first-time depositors.
Create an exclusive Journey for players who are yet to make their FTD. Filter everyone who registered 5 mins ago in real-time and wait for 1 day. Then check whether the player has deposited. If the player has made the deposit, send a greeting SMS to welcome them into your platform. And if the player has not made their FTD, send an automated personalized SMS: "Hi Mr.John, make a deposit of $50 and get an extra $50 complimentary. Valid for 24 hours; grab it before it expires!".
After sending the promo SMS, wait for another day. If the player has successfully made their FTD, send a greeting SMS. And, if the player is yet to deposit, we continue the Journey for one week with daily SMS.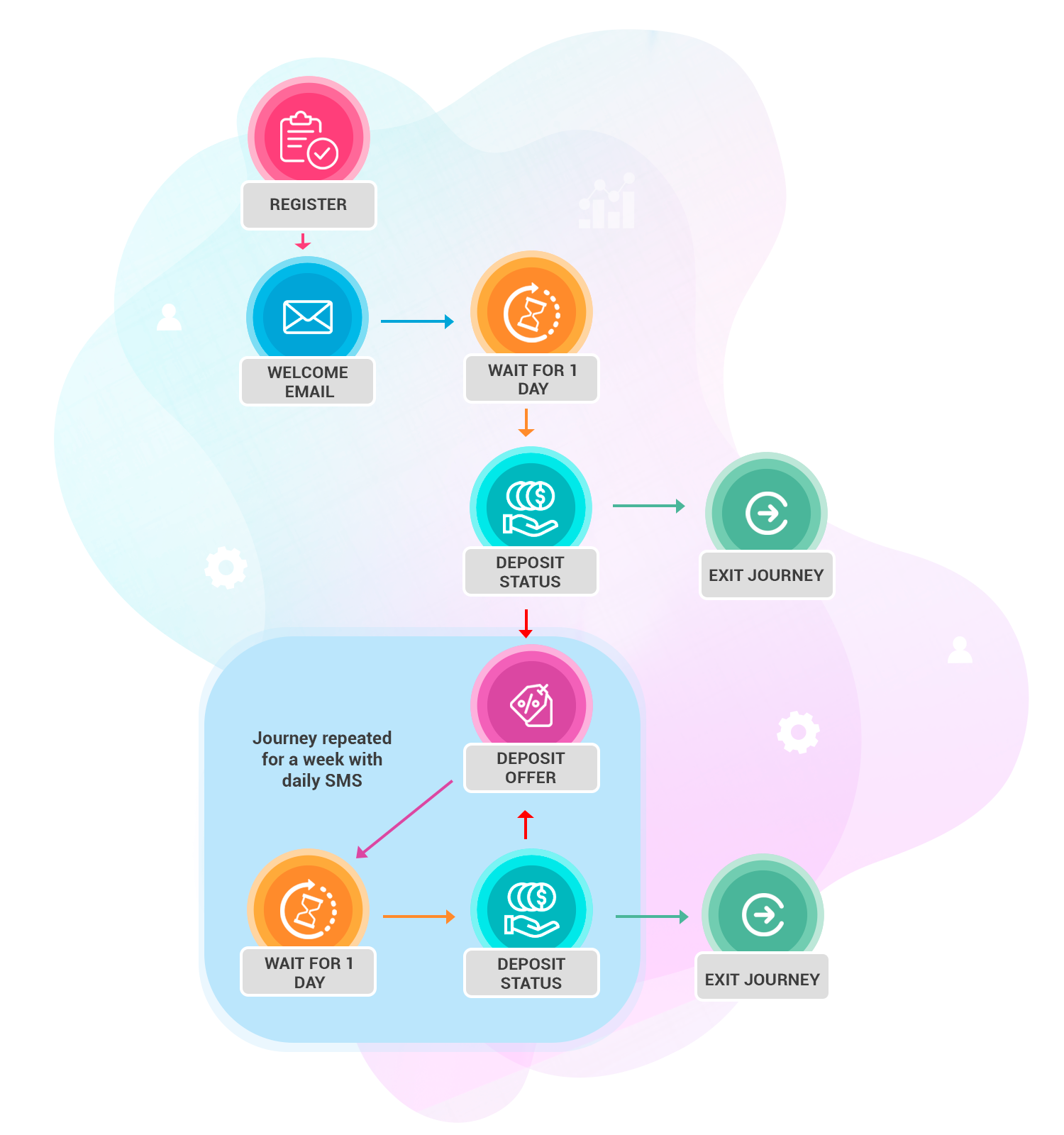 Our clients have reported enormous growth in FTD rates with the above registered never deposited (RND) strategy.
2. Loyalty programs for iGames
As per the Pareto Principle of Customer Success: The 80/20 rule states that 20% of a group is responsible for 80% of the sales. So, if you can keep customers or convert them into repeat customers, your chances of earning revenue increase. Likewise, 20 percent of Loyal players account for 80 percent of revenue in the online gaming business. Hence it is evident that you need solid Loyalty programs for iGames! You can introduce Tier programs into your FTD promotions to incentivize the Loyalty of your customers right from the start. You can categorize your players into three levels based on their FTD amount: High (Gold), Mid (Silver), and Low (Bronze).
Gold:

FTD amount more than $100.

Silver:

FTD amount $50 to $100.

Bronze:

FTD amount $0 to $50.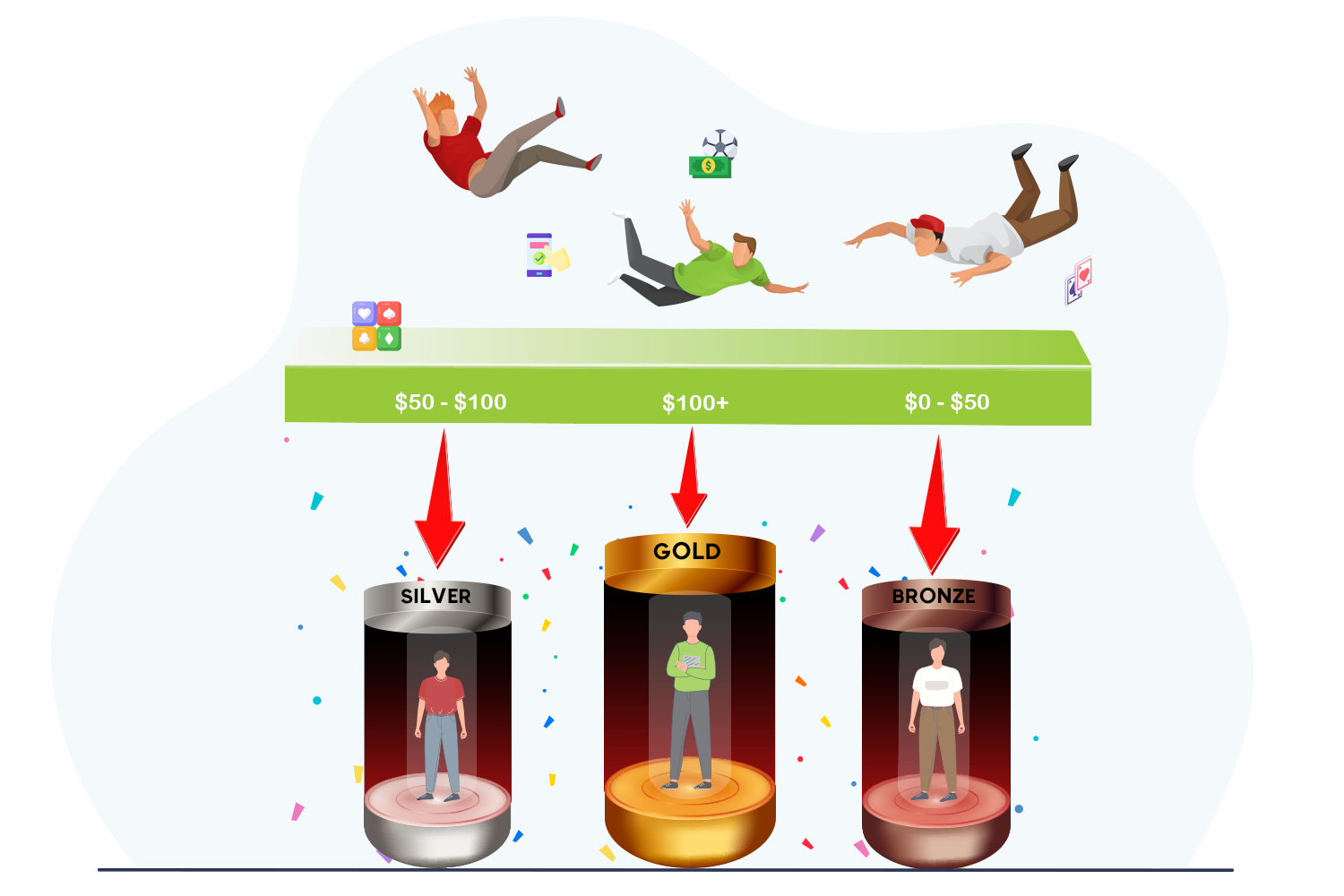 Send an SMS with these details: "If your FTD is more than $100, you will get more benefits". By categorizing your players, you can target them with more personalized offers and improve your business performance quite efficiently. Click the link to learn more about Loyalty Programs.
3. Use the power of multi-channel communication
OptiKPI enables gaming operators to connect with their customers on various communication channels. Some of your customers may prefer a particular mode of communication over others. Multi-channel messaging for online gambling sites enables businesses to communicate with their customers on their preferred communication channel anytime.
OptiKPI's multi-channel platform allows you to reach players across channels with personalized FTD promos. Address your players by name, and send exclusive offers via Email, SMS, and Push simultaneously. Click the link to learn more about the power of multi-channel communication.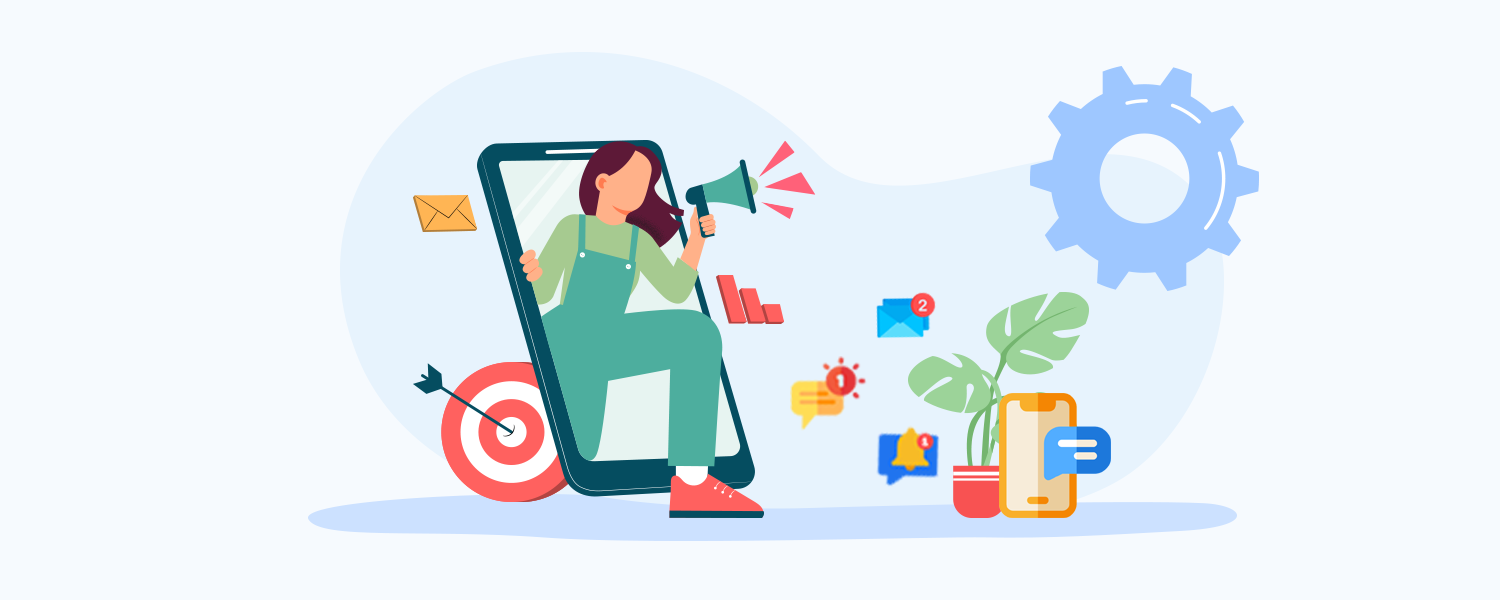 4. Analyze player behavior
Player behavior can be defined as the characteristics of players that cause them to behave in a particular manner. The Journey Builder from OptiKPI enables gaming operators to analyze and convert player behavior into business growth. It also identifies the preferences and dislikes of the players. Furthermore, OptiKPI promotes responsible gaming and the abolition of gamer addiction. Finally, we assist you in developing a healthy gaming community (happy players bring in more people and revenue). We anticipate player responses in real-time to create complex automated marketing campaigns in the most straightforward ways to assist you in market success.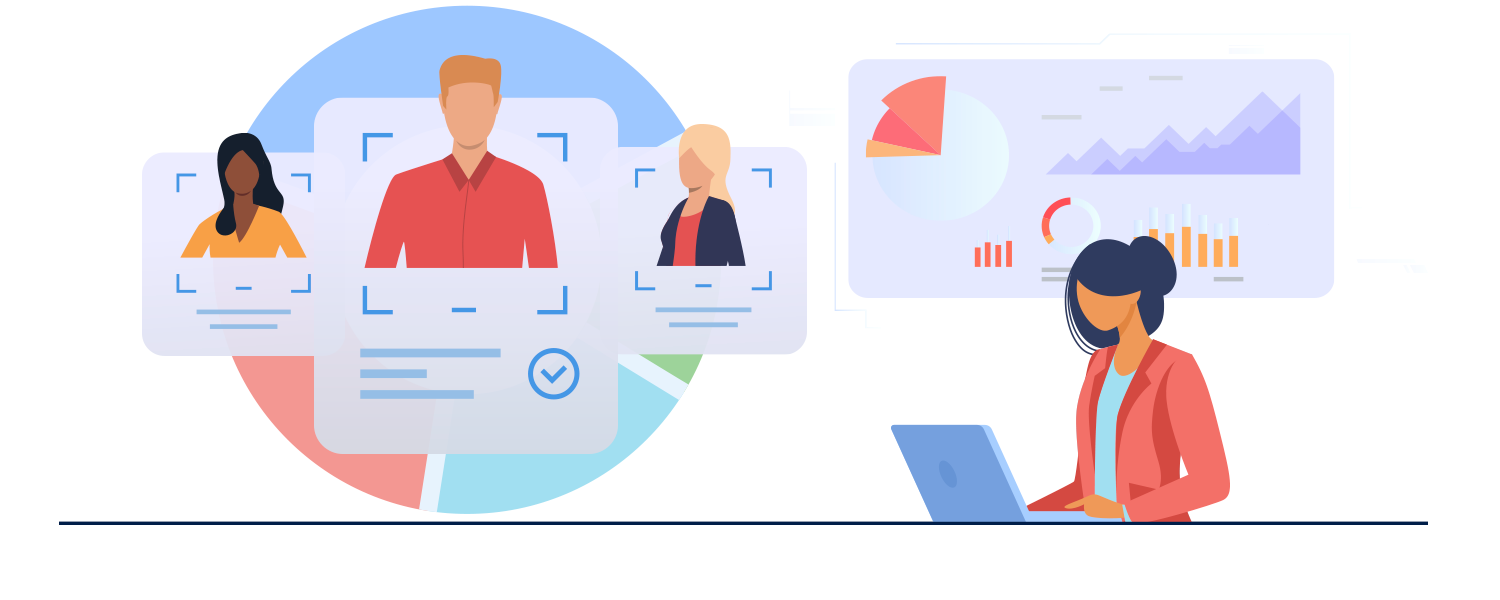 How to leverage player behavior to boost FTD rates?
Players try out free games on your gaming site before making FTDs. During this period, you can analyze players' play habits and find their favorite games. You can send out FTD offers based on their favorite games with this information. Thus you can make advised decisions and boost conversions more efficiently.
OptiKPI also has a deep linking feature in its arsenal. Get to know your players better by analyzing the links they click. We can use this info to connect with them in the most engaging ways. Set up the most effective CTA buttons and convert users into first-time deposits. Read more on deep links and CTA's.
If you have missed part one of this series, we strongly advise you to read 7 best practices to optimize the conversion rate of first-time deposits.
Why OptiKPI?
We provide you with an easy-to-create and deployable bonus workstation and the ability to access any marketing channels you desire to deliver all promotional bonuses efficiently. You can automate all of the above processes and eliminate the need for manual labor. OptiKPI is a user-friendly marketing tool that can be easily integrated into a gaming platform in four weeks. OptiKPI guarantees uncompromised service by providing global customer support 24 hours a day, seven days a week.
READY TO DISCUSS YOUR PROJECT